DEPLOYMENT – ONLINE MARKETING
We Offer the Following Internet Marketing Services for Small Business:
Inbound Marketing Strategies – Pull customers to your website !
Search Engine Marketing – Paid Inclusion, AdWords Management, Content Advertising
Search Engine Optimization – Content Writing and Editing – Store Product Descriptions – Comparison Shopping Feeds
Social Media Marketing – Custom Social Media Pages. Connect with and engage your customers
Segmented Marketing – Target specific products or services through demographics research
Internet Based Outbound Marketing – Push Marketing – Find your customers!
Re-targeting – Bring back website visitors and turn them into buyers
Email Marketing Campaigns – Create custom email campaigns
SEO
SEO stands for Search Engine Optimization. And that basically comes back to all those terms: indexing, listing, ranking and position.
Why should you choose my SEO services?
– You get targeted traffic
– You pay less and therefore it's a cost effective solution for your business
– Boost your brand on the Internet
– Generate sales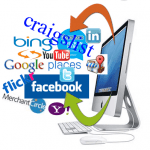 Managing Social Media takes time and that's time you don't have when you're running a business. We'll take care of it for you by:
Reaching a wider audience
Promoting your business
Combining that content with a strategy
Services:
Banner Advertising
Web banners function the same way that traditional advertisements are intended to function: notifying consumers of the product or service and presenting reasons why the consumer should choose the product in question.
When the advertiser scans their log files and detects that a web user has visited the advertiser's site from the content site by clicking on the banner ad, the advertiser sends the content provider a some small amount of money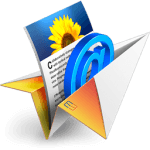 Email Marketing
GENERATE MORE NEW AND REPEAT BUSINESS
Email marketing campaigns help you stay in touch with previous customers, while reaching out and finding new ones. From following up on abandoned shopping carts to sales promotions, email marketing is one of the quickest and most targeted ways to talk to and reach your customers. Multiple Autoresponders effortlessly follow up sales and leads, manage your mailing lists, and build relationships with your customers – so they buy more from you.
QUESTION: What's the best-kept secret that gives eMarketers an unfair advantage over their competition?
ANSWER: An effective email follow-up system.
See how easily email marketing, powered by 1ShoppingCart, can grow your business!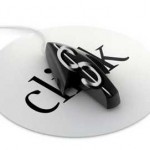 Pay-Per-Click
Pay-per-click, also called cost per click, is an internet advertising model used to direct traffic to websites where advertisers pay the publisher (typically a website owner) when the ad is clicked. It is defined simply as "the amount spent to get an advertisement clicked."
As a business owner looking to invest in search engine marketing (SEO), you may be debating which method is a better allocation of your funds: organic search engine optimization or pay-per-click advertising.
What it really comes down to is your business goals. If your promotion goals are time-sensitive or you're on a tight budget, PPC is most likely the way to go. However, if you're looking for a long-term investment into your website so that it will become valuable online real estate and continue to bring you business, SEO is the better option.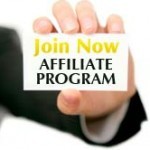 Affiliate Program
Imagine if you could engage a loyal army of affiliate partners selling your products and services on your behalf, and you never pay them until AFTER they produce sales.
It's true. An Affiliate Program is the most cost-effective way to spark a stampede of targeted traffic to your website.
Web Marketing Magic's Affiliate module is your secret to creating a snowball effect of viral marketing to sell more products and services than you ever dreamed possible.
Take a look at all you get with 1ShoppingCart's Affiliate Tracking System.